EC Is Pulse PEMF Certified Get Your Feet Scanned & Lumbar Spinal Decompression For LBP Is Safe
Apr 24, 2023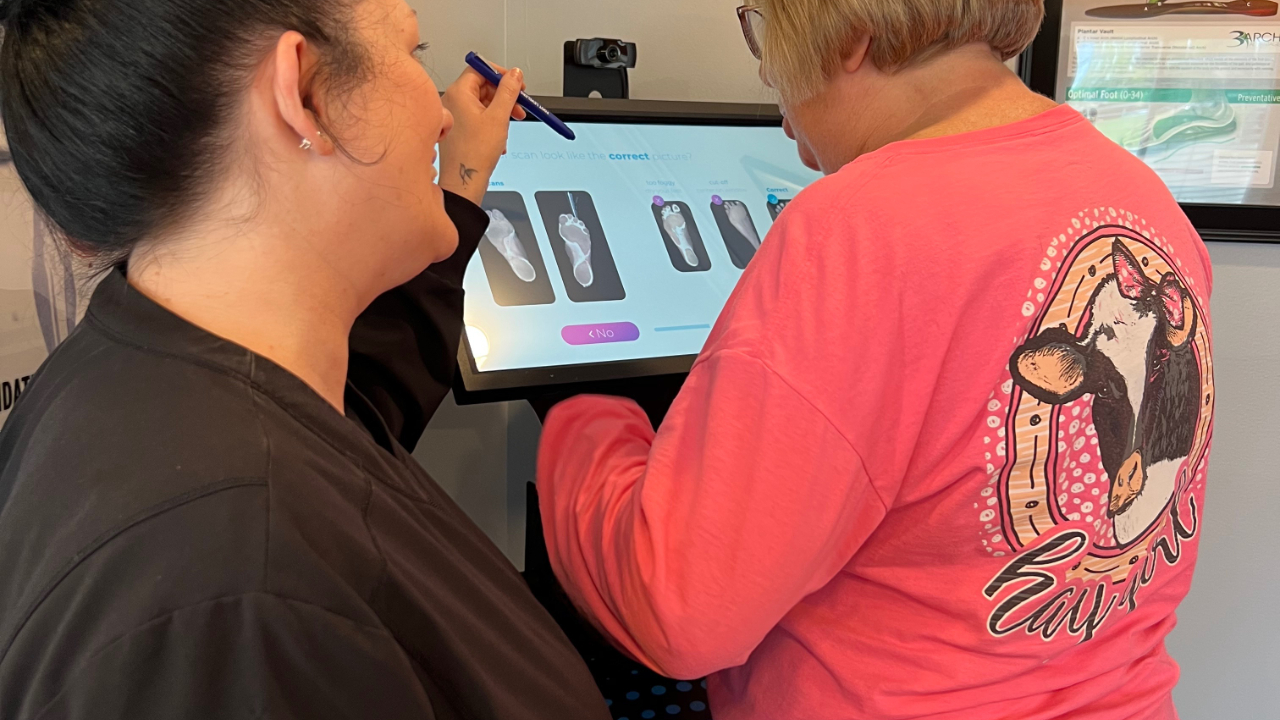 When I heard the avg. number of miles we walk in a lifetime was 110,000 miles, I was surprised to say the least. That's equivalent to 5 trips around the Earth! We were created to walk. When our bodies are the size they should be, we are created to walk 16-17 miles per day! Thus, It's important we have a stable foundation to walk on. This is why we introduced the Foot Leveler's foot scanner in our office and their orthotics that individually address the 3 arches of our feet. Also, remember in 1.5 weeks, there's a full moon on May 5th. This is the perfect time to do our full moon parasitic protocol to rid your body of parasites that are a menace to our health (see our full moon protocol at the bottom).
Our Office hours are M & Th 7:30-Noon;1:30-5pm, Tu & Fr 7:30-Noon and W 8:30-Noon; 2-6pm. The office will be closed Friday, May 5th and Monday May 29th (Memorial Day). We hope you all have a wonderful week! Be Healthy & Be Great!
Yours In Health & Success
Dr Dennis & Your EC Team!
Office#: 423.542.3337 Txt#: 423.380.0877
Full Moon Protocol For May 5th Full Moon!
The time to prepare is now! Friday, May 5th, is the next full moon and that means that this week is the time to start getting your supplements ready and prepare!
First, you choose the length of how long you want to do the protocol:
You can do it for 3, 5, or 7 days. It is recommended that you start with a shorter protocol if you are sensitive or sick.
Second, be sure you begin at the proper time:
For the 3 day protocol, start one day before the next full moon and end a day after.
For the 5 day protocol, start two days before the next full moon and end two days after.
For the 7 day protocol, start three days before the next full moon and end three days after.
For Children (& Geriatrics):
Find what causes a variety of Children's Health Issues (This program is ideal for kids up to 16 years old and geriatric patients, however, it is safe for any age) with Children's Parasite Protocol. It tastes good too! It is 30 drops of each twice/day.
Here's what you need to get started freeing your body of parasites…
AMOEBA- Chord
Kill-Off of Waterborne Parasites
Amoeba-Chord is a homeopathic combination formula for symptoms related to the presence of waterborne parasites. The symptoms may be recent or long-standing.
For symptoms such as abdominal pain, diarrhea, irregular stools, mucus in stools, flatulence, bloating, nausea, headaches, and vomiting.
PARA-Chord
Kill-Off of Large Parasites
Para-Chord is a homeopathic combination formula for symptoms related to the presence of worms, specifically helminth parasites such as round worms, pin worms, thread worms, tape worms and flukes. The homeopathic elements of Para­Chord were chosen to address the symptoms related to the presence of worms and the imbalanced terrain in which they thrive.
For symptoms such as bloated, distended abdomen, abdominal discomfort, itching anus, flatulence, foul breath, increased appetite, diarrhea, mucous diarrhea, itching inside nose, irritability, teeth grinding, and worms in stools.
DRAINAGE-TONE
Homeopathic Organ and Bowel Drainage
Drainage-Tone® is a homeopathic combination formula for a broad range of symptoms related to congestion of the body's drainage pathways. In a healthy state, the drainage pathways are open and operative allowing waste products, both endogenous and exogenous, to be excreted. Drainage pathways are present in every system, organ, and cell in the body.
For symptoms such as swollen glands, sinus congestion, head congestion, mucous secretions, and skin eruptions.
HEPATIC-Tone
Liver Detox
Hepatic-Tone is a homeopathic combination formula for symptoms that indicate the need for liver drainage. The liver is responsible for over 500 processes, including the detoxification of the bloodstream. It also produces bile, which is essential in fat digestion and metabolism. The liver metabolizes not only fats but also carbohydrates and proteins, playing a role in blood sugar levels and energy production.
For symptoms such as abdominal discomfort, itching skin, dull headache, bitter taste and belching, anger, indigestion and discomfort after fatty foods, sugar cravings, and nausea.
Your health can be affected by many different forms of parasites. When these parasites are killed off, it will eliminate them from the body, here's what you can expect:
For Adults:
Dosages for the Protocol
Para 1: Take 4 capsules, twice daily (1 hour away from meals)
Para 2: Take 4 capsules, twice daily (1 hour away from meals)
Biotoxin Binder: Take 2 capsules, three times daily with or without food. Clinical Benefits: supports the body's detoxification process; binds to mold, ammonia, aldehydes, and works to remove toxins throughout the body.
Para 3: Take 38 drops, twice daily (with or without food).
Para 3 is a blend of seven herbs — including clove, black walnut hull, and holy basil — works together to support the body's natural detoxification processes and gut microbiome.* As one of our most potent detoxification support supplements, Para 3's liquid tincture format allows the ingredients to be absorbed more rapidly and gives patients complete control over dosing to match their comfort levels.
Foot Levelers Custom Scanner & Orthotics @ EC
Simply call or stop on in to tell Joy or Bev to scan of your feet Free, and see if your feet's 3 arches are supporting you or not.
Ask about our special discounts when you order 2 or more pairs of orthotics. Military receives a 15% discount.

Did You Know Elizabethton Pulse Certified PEMF Technology Helps Your Body Repair Itself Naturally?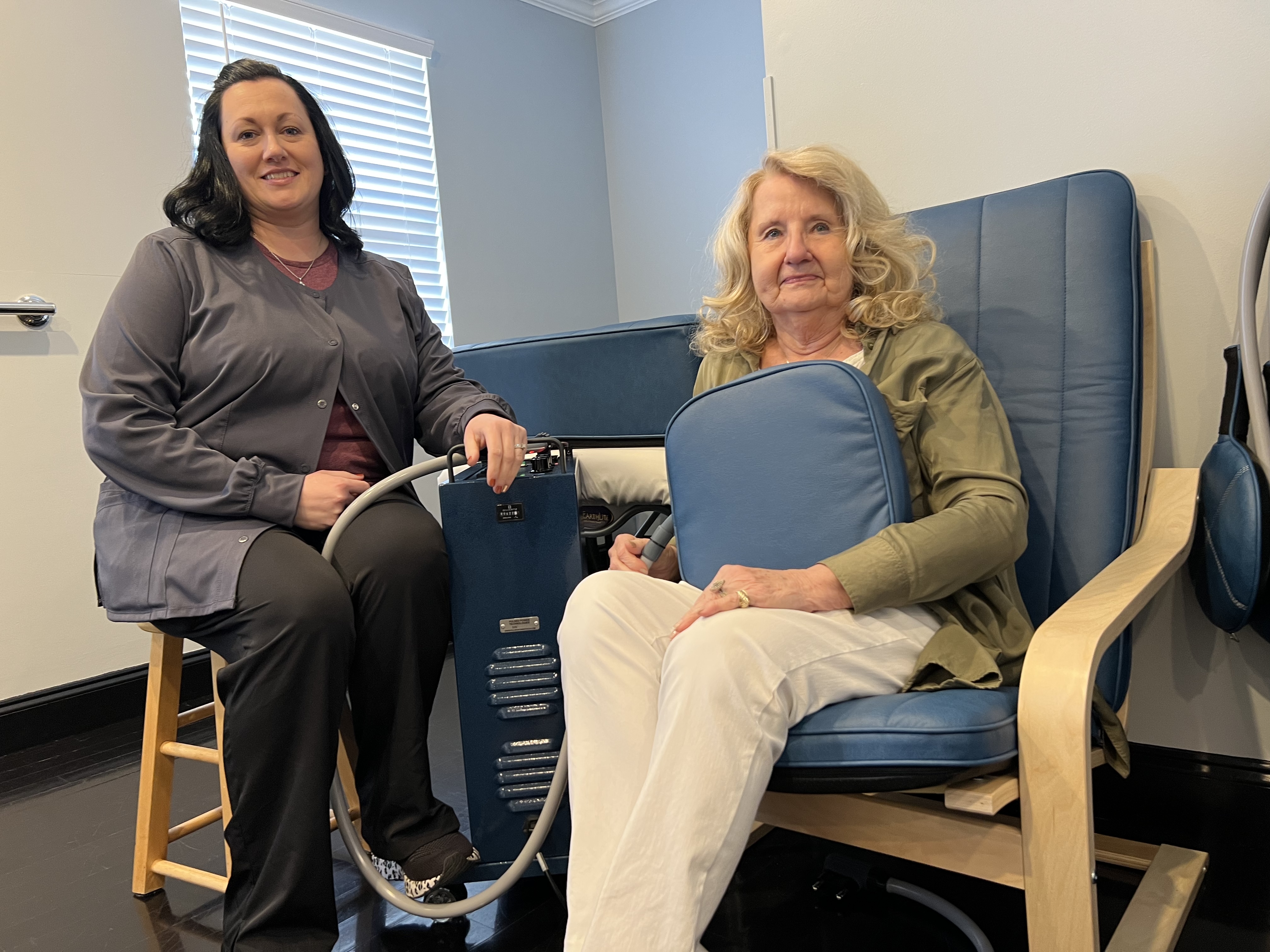 Pulse PEMF at EC is designed as an integrative health solution that follows a holistic, user-focused approach to wellness. Our soothing PEMF technology supports the body's natural healing and regulating abilities.[2]
-Optimizing Wellness Non-Invasively [1] - PEMF generates energy at the cellular level without medically invasive procedures.
-Supporting General Relaxation [4,5] - PEMF is a soothing and restorative modality.
-Experience More Energy, Naturally [6,7] - The body's holistic nature uses PEMF as a catalyst for full-body energy.
[1,2,4,5,6,7]To locate the citations referenced visit Here.
EC DRX9000 Lumbar Spinal Decompression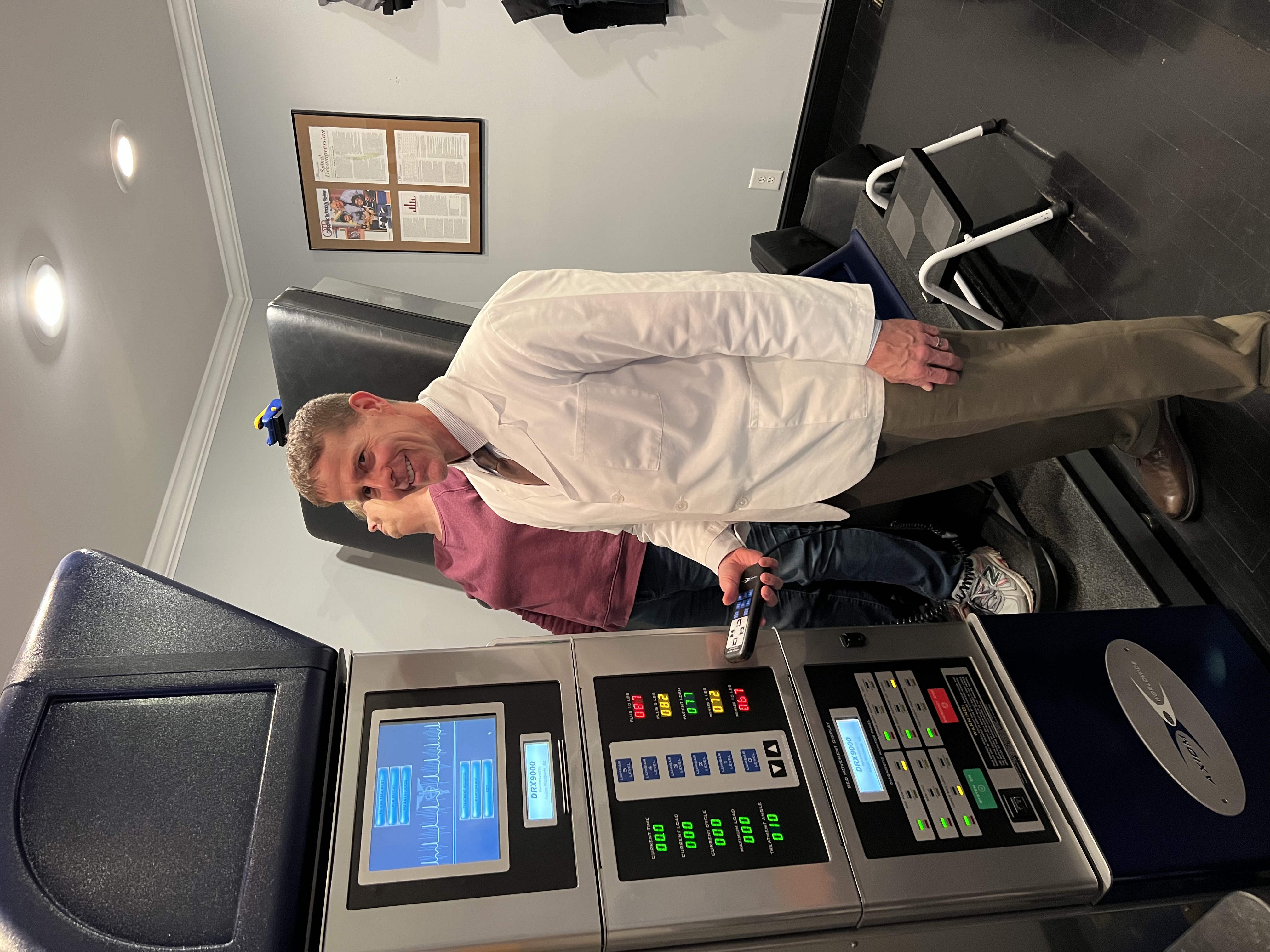 We here at EC still believe in research and in validating technologies that provide a non-surgical and drug free solutions to traditional medicine. Our Lumbar DRX9000 , is a non-surgical spinal decompression machine that has helped a vast number of patients suffering from herniated discs, bulging discs, degenerative disc disease and more, to avoid spine surgery. We will continue to inform you of the research & benefits this true non surgical decompression offers.
In conclusion to a study on the Effectiveness & Safety of Non-Surgical Spinal Decompression that was originally published in Abstracts/Journal of Science and Medicine in Sport 12S (2009) S1-S-83 which is a Peer Reviewed Publication, there were no safety issues identified with the multimodal treatment routine. You can see the study Here. If you or a loved one is suffering from LBP, leg pain, herniated disc pain, spinal stenosis, or other issues stemming from the lumbar spine, simply call us for an appointment at 423.542.3337.
Hope you've learned more about building your health. When we have our health, we are truly wealthy! Enjoy your week!
Yours In Health & Success
Dr Dennis & Your EC Team!